Every day, roughly 230 patients have an operation at Cheltenham General Hospital and Gloucestershire Royal Hospital. It's a figure that has been reduced during COVID-19, but surgery hasn't stopped. People will always require surgery from unforeseen emergency traumas to maternity procedures, and Gloucestershire Managed Services' Sterile Services department is critical to ensuring these operations can go ahead.
Having the right medical equipment to perform surgery is essential. Each operation can require several pieces of medical equipment and each piece does its own specific job. Sterile Services make sure that each operation has the equipment that is needed and that it is medically sterile. It's more complicated than it sounds. Using specialised processes, the teams at both Cheltenham General Hospital and Gloucestershire Royal Hospital can reproduce up to 25,500 different instrument sets per month.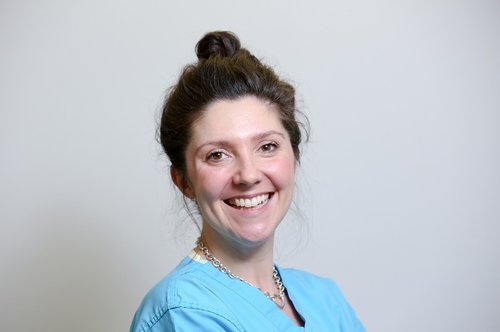 Natalie Hedley-Ward, Quality Coordinator is based in Cheltenham and has worked in the department for 20 years, she said: "The whole process is fascinating. You need a good detailed eye and it can be overwhelming to begin with so many different types of instruments, but you quickly learn what's needed and if any surgeons have special requirements."
"We have a really close relationship with the surgical team and we occasionally get invited to sit in on an operation which gives us a better understanding of how the instruments are used and equally some theatre colleagues have been to Sterile Services to understand our processes too."
Each instrument that comes back from one of the 32 operating theatres or any of the on-site/off-site clinics goes through an in-depth cleaning process. This involves: an ultrasonic pre-wash for hard-to-reach areas; a wash cycle at 90°C; manual inspection in an air-controlled environment to make sure each instrument is in perfect condition before being sterile wrapped; sterilisation in large ovens called autoclaves; and then finally quality checked before being despatched to the relevant theatre or clinic. Furthermore, each instrument is tracked through its process with a barcode for quality and traceability purposes.
The service is so important that it is audited internally and externally every year and is compliant to the Quality Management System standard ISO 13485, which confirms the department's commitment to providing excellent service.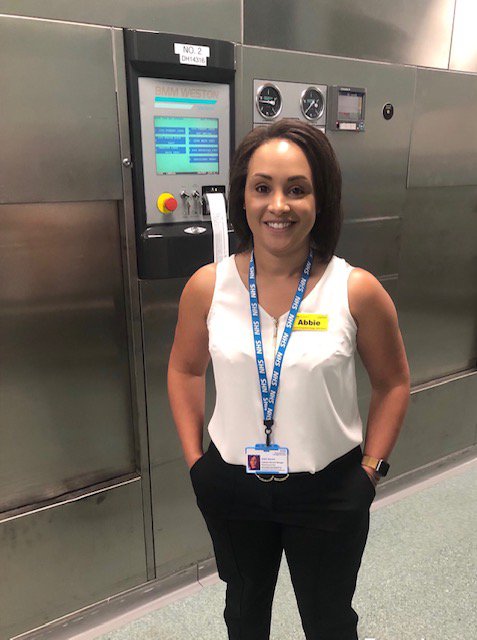 Most of the staff have worked in the department for many years, which is a positive sign of a good working environment. Abbie Bayliss, Customer Service and Administration Manager is based in Gloucester has worked in the department for 18 years, "I first started in a summer bank position when I was 16 and then returned a few years later after college. I love my job, I have worked here for so long it's become a real home-from-home, we are like a family."
Starting out working in the main production areas, Abbie now looks after stock, finance and the external contracts for the team. As well as decontaminating instruments used in the hospital theatres, the team in Gloucester also reproduces instrument sets for podiatry, GP surgeries and community hospitals (theatres & clinics) around the county. Abbie estimates that this side of the business accounts for roughly a third of all activity at the Gloucestershire Royal site.
"People would never think of the instrument side of things when having an operation, you could walk past the department in the hospital corridor and never realise that there's a huge production line on the other side of the wall. Sterile Services is such an important function for providing our healthcare colleagues with the correct equipment to carry out surgical procedures, there is no room for error. It could very easily be a member of our own families on the receiving end of the equipment that we process."
You may also be interested in...
A day in the life of Medical Engineering
7 Oct 2020, 2:33 PM
Hospitals use a wide-variety of medical equipment every day in the diagnosis and treatment of patients. From the basic thermometer…
Responding to COVID-19: A Day in the life of the Estates Department
8 Jun 2020, 1:29 PM
Often never seen or heard, or thought of until something goes wrong, the Estates Maintenance team are always there to…